Tonia R. Durden, President
Tonia and her family joined the Odyssey family in 2021 when her daughter Zoe started Kindergarten.  A busy family of three with children ages 1, 3 and 5, Tonia is excited to serve on the Odyssey FASA board. As an education professor, Tonia is excited to combine her love and commitment to education with her interest in being an active and engaged parent with the Odyssey Family and School Association.
Jennifer Gervais, Vice President
Jenn and her family joined Odyssey Charter school in 2018 when her oldest son Tyler started first grade. Now two of her three children are Odyssey scholars. Her sons are actively involved in sports and are thriving at Odyssey Charter school. As a former educator Jenn is excited to help bridge the gap between home and school by supporting OFASA as the acting Vice President.
Taneca Matthews, Treasurer
Taneca and her family joined Odyssey in 2016, when her son was in first grade.  Now, with her son in sixth grade and her daughter in first grade, they are enjoying their time here at Odyssey.  Taneca works at West Georgia Technical College and her husband is an architect.  They and their two children, Chase, 11 and Peyton, 6 are all members of Go Church!  Taneca enjoys volunteering her time and being involved in her children's activities.  She is delighted to be the treasurer and looks forward to the upcoming events and fellowship.
Jenny Tinney, Secretary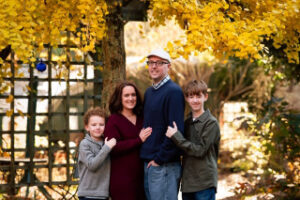 My name is Jenn Tinney. We joined Odyssey in 2014 when my oldest son was in kindergarten, he's now in 8th grade and my younger son is in 3rd grade.  We've been apart of the Odyssey family for a long time and I'm very much looking forward to having an active role and giving back!